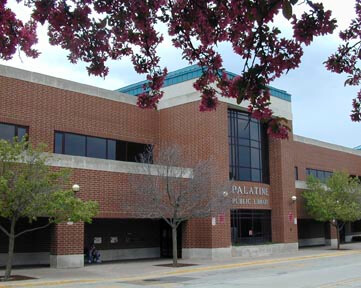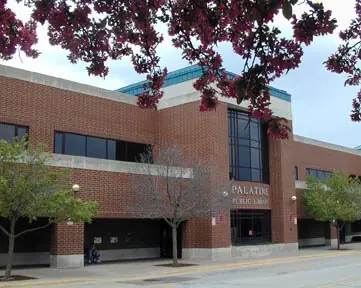 Palatine Library District provides access to hundreds of thousands of resources designed to build connection, curiosity, and joy.
The Main Library is located at 700 N. North Court, with two additional Branch locations in the Willow Recreation Center in Hoffman Estates and in the Community Resource Center on Rand Road. For more details, visit www.palatinelibrary.org.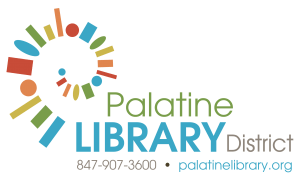 Library Features:
Extended Access at both Branches to give you convenient access to our Library with hours that fit your schedule
The Workshop: a self-led makerspace where you can create your own business and personal projects
Media Studios: small rooms with equipment for media recording, editing, and conversion
Business Center with resources and research tools to help start a business
Video tutorials on business, technology, and digital media on LinkedIn Learning
Online access to research tools such as Gale Business, Morningstar Investment Research Center, NetAdvantage, Plunkett Research Ltd., Reference Solutions, and Weiss Financial Ratings
Free subscriptions to newspapers such as Chicago Tribune, Daily Herald, New York Times, and Wall Street Journal
Programs and events fit for all ages and all interests
Meeting rooms that fit 11 –185 people
Internet and free Wi-Fi access all throughout the Library
Quiet reading room and study rooms for individual and small group work
Renewal and hold notices, weekly enews, online chat services
If you're a resident of Palatine or live within the District boundaries, visit any Library location with one form of a government issued photo ID. If your photo ID does not have your current address, bring an additional document that shows your current address.  
Apply for a Business Library card! Palatine Library cards are available to any business within the boundaries of the District. Stop by any Library location with your personal photo ID and your business's current tax bill, lease agreement, or utility bill. 
The vision of Palatine Library District (palatinelibrary.org) is to inspire connection, curiosity, and joy. The District serves approximately 90,000 residents predominantly within the communities of Palatine and Hoffman Estates. 
Main Library 
700 N. North Court
Palatine, IL 60067 
(847) 907-3600 
Hours:
Mon – Thurs: 9:00 a.m. – 9:00 p.m.
Fri: 9:00 a.m. – 6:00 p.m.
Sat: 9:00 a.m. – 5:00 p.m.
Sun: 12:00 – 5:00 p.m. 
North Hoffman Branch 
Willow Recreation Center
3600 Lexington Drive
Hoffman Estates, IL 
(847) 934-0220 
Hours:
Mon – Thurs: 11:00 a.m. – 7:00 p.m.
Fri: 10:00 a.m. – 6:00 p.m. 
Sat: 9:00 a.m. – 1:00 p.m.
Sun: Closed
Rand Road Branch 
1585 Rand Rd.
Palatine, IL 60074
(847) 202-1194
Hours:
Mon – Thurs: 10:00 a.m. – 6:00 p.m.
Fri: 9:00 a.m. – 4:00 p.m.
Sat: 9:00 a.m. – 1:00 p.m.
Sun: Closed